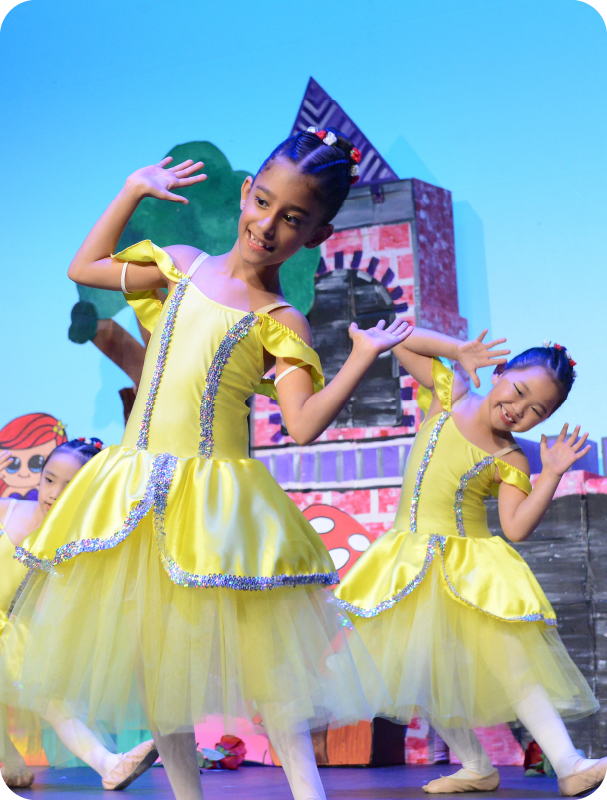 Our Courses
Junior Dance
We offer dance courses for children ages 3 to 5. Our junior dance program is specially crafted to include both Classical Ballet and Jazz dance techniques. This will allow a smooth transition into our senior dance program where students are given a choice to select the genres they prefer.
Pre-Level 1: (Ages > 3 ) – 60mins
Pre-Level 2: (Ages > 4 ) – 60mins
Senior Dance
From age of 5, children can have the options of the following genres in our program.
Ballet (Royal Academy of Dance, United Kingdom syllabus)
Jazz (Commonwealth Society of Teachers of Dancing, Australia syllabus)
Hip Hop
K-pop